Passing the baton
Doghouse – Continuity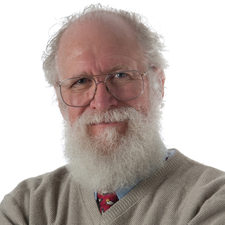 Developing an exit strategy can ensure continuity when it comes to FOSS projects.
In a conversation with a chief technical officer (CTO) of a web-hosting company the other day, he mentioned that a large piece of FOSS that his company depended on was being removed from the Linux kernel, because there was no one to develop and support it. While he did not really come out and make the accusation, I inferred from his remark that he felt parts of the Linux kernel were not receiving proper attention, given their importance to the FOSS world.
This does happen, and it has been noted in the past. Typically at the last minute, the FOSS community will belly up to the bar, and a few more developers will be found. Or some company will fund the primary developers, so they can spend full time supporting the software that they had been supporting and developing in their spare time.
Yes, the FOSS community has a coverage problem from time to time. Yes, sometimes software that we depend on goes stagnant, with the developers either leaving the project or sometimes (unfortunately) dying. This is why software projects need to spend as much time "building community" around their projects as they do writing code. The project leaders have to attract new talent, both building enthusiasm for the project, as well as building expertise in those who will become the new architects and leaders of tomorrow.
[...]
Use Express-Checkout link below to read the full article (PDF).
comments powered by

Disqus
Visit Our Shop
Direct Download
Read full article as PDF: