Secure and anonymous on the Internet with Heads
Keep the Secret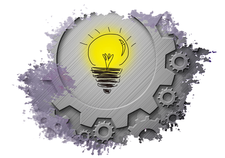 Several live distributions support anonymous surfing on the Internet. Heads is a leading alternative that lets you surf secretly on older hardware.
The Internet offers unimagined opportunities, but equally unimaginable dangers. Although Linux offers effective protection against malware, spying, advertising, and trackers through a variety of free tools and technologies, the effort involved in configuring these tools is considerable and requires in-depth expertise to properly plug loopholes. Heads [1] is a still-young live distribution from the US that lets users surf safely without time-consuming and laborious installation and configuration work.
Heads is based on Devuan "Beowulf." Devuan is a Debian fork that still relies on the older SysVinit initialization process instead of systemd [2]. The dependency-based OpenRC init system [3] is also used in heads. In contrast to established distributions for anonymous surfing on the net, such as Tails, heads relies exclusively on free software and a hardened kernel: Unlike Tails, the developers have not integrated proprietary applications or binary blobs into the system. In addition, they include the grsecurity patches [4] in the kernel to prevent potential vulnerabilities such as zero-day exploits.
Unlike most distributions, heads does not have a fixed release plan. New versions are released in a manner that is true to the Debian motto: "It's done when it's done." The goal is not to meet a predefined timetable but to ensure superior software quality. In addition, heads is available in a variant for 64-bit hardware, as well as in a variant for older 32-bit systems. With the help of heads, you can rejuvenate an older computer system as a secure web browsing station.
[...]
Use Express-Checkout link below to read the full article (PDF).
comments powered by

Disqus
Visit Our Shop
Direct Download
Read full article as PDF: