A flexible, command-line pager
Command Line – most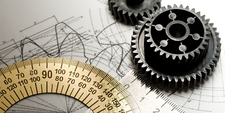 If you like to customize your command-line file pager, check out most.
Many files you may want to view from the command line require more than a single screen to display. As a result, they scroll by too quickly to read and are most conveniently read with a file pager. The oldest surviving pager is the more [1] command, which has a limited set of options. When a more sophisticated pager was released, it was called less [2], because, as the old saying goes, "less is more." A third-generation pager continues the joke by being called most [3], apparently on the ground that most is more than less.
As a joke, the name ranks for better or worse with recursive acronyms like GNU's Not Unix (GNU). However, as a pager, most offers far more flexibility than less or more in viewing, navigation, and customization.
Enabling Display Behaviors
most is apparently written with the assumption that it will be used most of the time to scan a file's contents. If you simply enter the basic command followed by the file to view, you will notice that the display has some peculiarities (Figure 1). For example, if a line has more characters than most's terminal width, the lines are truncated with a dollar sign ($) as the last character in the line. To view the rest of the line, you must use the right arrow key. If you use the -w option to wrap the line, then a backslash (/) is added unless you also add the -d option. So, should you want to view a file without these extra characters, the basic command structure should be:
[...]
Use Express-Checkout link below to read the full article (PDF).
comments powered by

Disqus
Visit Our Shop
Direct Download
Read full article as PDF: