File encryption with EncFS
Command Line – EncFS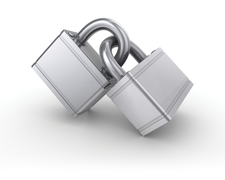 EncFS is an easy and effective CLI application for encrypting files that also allows for customization.
Linux has no shortages of solutions for file encryption. First released in 2001, EncFS [1] is one of the oldest solutions but remains one of the easiest to set up and use. It uses two directories: an unencrypted directory for dropping files into, and an encrypted directory that automatically creates encrypted copies of those files. Any further manipulation of the setup or files is done with the encfsctrl utility [2]. However, some insecure copies of EncFS are still in use, so be careful to get 1.9.5, the latest version, which fixes the vulnerabilities of earlier versions.
EncFS has several other advantages besides its ease of use. One is that because EncFS runs in userspace, using the FUSE libraries [3], ordinary users, not just root, can create its virtual filesystem. Additionally, running in userspace means that an encrypted volume can be administered by existing utilities such as Rsync and fsck. Similarly, standard backup utilities can back up only the EncFS-associated files that have changed.
EncFS can use both removable drives and cloud storage (see below). The volume key that is usually stored in the same directory as the encrypted data can be password protected and stored elsewhere, including on a removable drive or in the cloud for added security. Also, encrypted directories do not have any fixed size, growing as files are added or deleted instead of requiring a fixed space to be allocated. All these features add up to a CLI application that is almost as easy to use as a graphical interface.
[...]
Use Express-Checkout link below to read the full article (PDF).
comments powered by

Disqus
Visit Our Shop
Direct Download
Read full article as PDF:
News
Anyone looking to finally get their hands on an early release of the PinePhone can do so as of November 15.

Microsoft is bringing it's new Chromium-based Edge browser to Linux.

OIN has deployed its legal team to find prior art.

The latest version of Fedora comes with new packages and libraries.

openSUSE enables developers to build their own WSL distributions.

A vulnerability in the sudo package gives sudo users more powers than they deserve.

The Art of PostgreSQL by Dimitri Fontaine is now available.

New distro will provide an upstream test bed for RHEL.

The feature will let developers restrict root access to the kernel.