New Community Manager Helps Cloud.com Move into Open Source
Dec 03, 2010
"The LAMP stack helped build the web; open source helped build the web; and Cloud.com wants to shape the future of cloud computing," says Mark Hinkle, Vice President of Community at Cloud.com.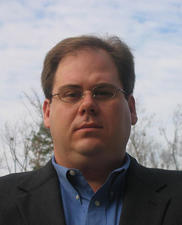 Founded in 2008, Cloud.com provides an open source software platform for launching public or private cloud environments and can deploy and manage multi-tier and multi-tenant cloud applications in a fully integrated software package. Cloud.com customers can build cloud services within their existing infrastructure without the overhead (both in time and expense) traditionally associated with enterprise server deployments. In addition to a customer's existing infrastructure (on-site and off-site), Cloud.com technologies can also be deployed as hosted cloud services.
During the past five months, Cloud.com transitioned from a proprietary company to an open source company. Mark Hinkle, the company's new Vice President of Community, has a long and active history with free and open source software. Hinkle co-founded Open Source Management and Desktop Linux Consortiums, was the Editor-in-Chief of LinuxWorld and Enterprise Open Source magazines, and wrote Windows to Linux Business Desktop Migration. Before joining Cloud.com, Hinkle demonstrated his ability to "grow community" by expanding Zenoss's community adoption and involvement to more than 100,000 community members.
"Open source has a greater history with adoption and distribution of cloud computing technologies," Hinkle says. "Just as the LAMP stack helped build the web, open source helped build the web, and Cloud.com wants to shape the future of cloud computing," he adds. "Thanks to various TV commercials, many people and companies think the Internet equals the cloud. We want to help define, introduce, and support the newest IT Technologies for enterprise and small business customers," Hinkle says.
Cloud.com offers an Enterprise, Community and Service Provider Editions of CloudStack. CloudStack features include open source, on-demand virtual datacenter hosting, dynamic workload management, broad network virtualization capabilities, virtual resource management and isolation, hypervisor independence, cloud templates and libraries, end-user GUI administration and more. Companies partnering with Cloud.com include Red Hat, Inc, Rackspace via OpenStack, Vyatta, VMware, Rightscale, HP, and IBM.
As more companies are offering cloud computing technologies and services, Cloud.com wants to be a leader in this ever-expanding area of open source. When asked why a customer should choose Cloud.com technologies over similar services, Hinkle said, "Cloud.com has elasticity to grow and shrink with customer demand. When it comes to the different cloud computing technologies, such as Rackspace's OpenStack or Red Hat's ISV program, we are working hard to complement the services already provided, and we are committed to supporting all the hypervisor technologies they utilize."
Hinkle says he is dedicated to growing the Cloud.com community. "I'm a community guy interested in working with different people on a new project where I can help build community," he says. "Cloud.com gives me the opportunity to work with really smart people, in an open way, and do some really good things through inclusion rather than exclusion."
comments powered by

Disqus

Issue 199/2017
Buy this issue as a PDF
Digital Issue: Price $9.99

(incl. VAT)
News
Both projects help organizations build their own containerized systems.

Mark Shuttleworth has resumed the position of CEO of Canonical.

Microsoft's open source code hosting platform CodePlex will come to an end after a more than 10-year stint.

Comes with Gnome 3.24

The bug was introduced back in 2009 and has been lurking around all this time.

The new release deprecates the sshd_config UsePrivilegeSeparation option.

Lives on as a community project

Five new systems join Dell XPS 13 Developer Edition that come with Ubuntu pre-installed.

The Skype Linux client now has almost the same capabilities that it enjoys on other platforms.

At CeBIT 2017, OpenStack Day will offer a wide range of lectures and discussions.
Tag Cloud