Open Invention Network Backs Gnome Project Against Patent Troll
Oct 30, 2019
OIN has deployed its legal team to find prior art.
The Gnome Project was recently sued by a company called Rothschild Patent Imaging for a patent related to the Shotwell photo manager. The Gnome community has just announced that it is counter-suing Rothschild, which they refer to as a patent troll.
Keith Bergelt, OIN's CEO, said in his keynote at Open Source Summit, Europe, "Rothschild is a bad company. This is an entity that's antithetical to the goals of innovation. It will sue foundations. It will sue not for profits. It will sue individuals. It will sue corporations. Their playbook is to establish a pattern of wins through relatively modest settlements," which can get other businesses to pay up without a fight.
Gnome turned down the offer to settle for a five-figure sum in order to sue Rothschild and challenge the patent. The Gnome community has established the "Gnome Patent Troll Defense Fund" to raise money for this suit and similar attacks.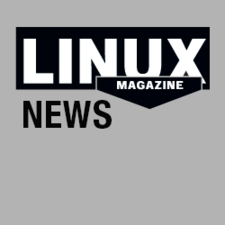 comments powered by

Disqus

Issue 37: Discover LibreOffice – 2019 Edition/Special Editions
Buy this issue as a PDF
Digital Issue: Price $15.99

(incl. VAT)
News
Anyone looking to finally get their hands on an early release of the PinePhone can do so as of November 15.

Microsoft is bringing it's new Chromium-based Edge browser to Linux.

OIN has deployed its legal team to find prior art.

The latest version of Fedora comes with new packages and libraries.

openSUSE enables developers to build their own WSL distributions.

A vulnerability in the sudo package gives sudo users more powers than they deserve.

The Art of PostgreSQL by Dimitri Fontaine is now available.

New distro will provide an upstream test bed for RHEL.

The feature will let developers restrict root access to the kernel.