openSUSE OBS Can Now Build Windows WSL Images
Oct 15, 2019
openSUSE enables developers to build their own WSL distributions.
As Windows Subsystem for Linux (WSL) is becoming a critical piece of Microsoft's cloud and data-center audience, openSUSE is working on technologies that help developers use distributions of their choice for WSL. Users can run the same WSL distribution that they run in the cloud or on their servers.
The core piece of openSUSE's WSL offering is the WSL appx files, which are basically zip files that contain a tarball of a Linux system (like a container) and a Windows exe file, the so called launcher.
An openSUSE blog explains that "building a container is something SUSE's Open Build Service (OBS) can already do fully automatic by means of Kiwi. The launcher as well as the final appx however is typically built on a Windows machine using Visual Studio by the developer."
As a result of this work, OBS can actually build the WSL appx from sources. Anyone can build their WSL distribution. However, since the files are signed by openSUSE and not Microsoft, you will need additional steps to run them on Windows 10 machines.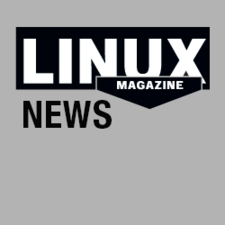 comments powered by

Disqus

Issue 37: Discover LibreOffice – 2019 Edition/Special Editions
Buy this issue as a PDF
Digital Issue: Price $15.99

(incl. VAT)
News
Anyone looking to finally get their hands on an early release of the PinePhone can do so as of November 15.

Microsoft is bringing it's new Chromium-based Edge browser to Linux.

OIN has deployed its legal team to find prior art.

The latest version of Fedora comes with new packages and libraries.

openSUSE enables developers to build their own WSL distributions.

A vulnerability in the sudo package gives sudo users more powers than they deserve.

The Art of PostgreSQL by Dimitri Fontaine is now available.

New distro will provide an upstream test bed for RHEL.

The feature will let developers restrict root access to the kernel.