CeBIT Open Source Project Lounge - Deepamehta
Deepamehta - Knowledge Management
By
Deepamehta is among the 15 projects that will present their work at CeBIT, offering a Java-written platform for knowledge management.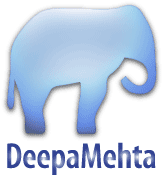 Short and sweet: How would you describe your project in one or two sentences?
DeepaMehta is a Java-written software platform for knowledge management, with which collective knowledge is represented in a semantic network. DeepaMehta is a nonprofit organization that combines interdisciplinary research with Open Source to generate a true benefit for workflow and social processes alike.
When did the project begin?
The project has existed since early 2000, the nonprofit organization since November 2008.
How many active members does the project have?
The core team currently consists of 17 contributors, of which 11 are developers. The number of active users and supporters is considerably larger and is steadily growing.
How did the project come into being?
Out of a contract project during the knowledge management hype of 2000.
Why should a CeBIT visitor come to your booth?
DeepaMehta is not only software that invites users to think about their own concepts and how to graphically represent them in an easy and intuitive way. DeepaMehta is also an association whose members love to philosophize with like-minded and not like-minded people about technology, civil society and the world.
Who do you make your software for?
The DeepaMehta software in its current state is primarily intended for knowledge work, in schools and research as well as science and art. Its vision is to replace today's application-centric desktop with a more content-centric one and thereby to be useful for all. The DeepaMehta organization is open to anyone who can envision a different world.
Where do you see your biggest current challenge?
The DeepaMehta software has a solid, stable base. For its future success a more widely supportive community would be desired. The DeepaMehta association is still young and currently needs some financial infusion to put its association work on solid ground.
If you could hire a full-time project developer now, what problem should he or she be ready to solve?
There are dozens of interesting features we would like to add. More importantly we would like more actively to support and grow the community. Thus we would more likely want to hire a "community manager" than a developer.
Under which license is the software currently offered?
GPLv3.
Project website: http://www.deepamehta.de.
Comments
link fixed

Fixed it, thanks!

Link wrong!

The Link to the Website is wrong, please correct! You only see the Source-Code, not a clickable Link.
comments powered by

Disqus

Issue 199/2017
Buy this issue as a PDF
Digital Issue: Price $9.99

(incl. VAT)
News
Both projects help organizations build their own containerized systems.

Mark Shuttleworth has resumed the position of CEO of Canonical.

Microsoft's open source code hosting platform CodePlex will come to an end after a more than 10-year stint.

Comes with Gnome 3.24

The bug was introduced back in 2009 and has been lurking around all this time.

The new release deprecates the sshd_config UsePrivilegeSeparation option.

Lives on as a community project

Five new systems join Dell XPS 13 Developer Edition that come with Ubuntu pre-installed.

The Skype Linux client now has almost the same capabilities that it enjoys on other platforms.

At CeBIT 2017, OpenStack Day will offer a wide range of lectures and discussions.
Tag Cloud