CeBIT Open Source Project Lounge -- PostgreSQL
PostgreSQL -- Open Source Database
By
PostgreSQL is among the 15 projects that will present their work at CeBIT, offering an open source database.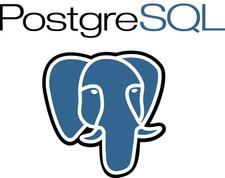 nutshell - describe your project in a few words:
PostgreSQL, the world's most advanced open source database.
When did the project begin?
Since about 1995 (with no previous project).
How many active members does the project have?
The project is active worldwide, although the membership can't be determined accurately. There are at least a thousand active users known, beyond that communities in many countries who meet regularly or host conferences. The core developer group includes about 20 developers who have write access to version control. Many hundreds of developers submit patches.
How did the project come about?
PostgreSQL developed out of the Ingres and Posgres (Post-Ingres) projects that existed since the 1970s at the University of California at Berkeley. The "Postgres95" project began in 1995 and was renamed to its current name PostgreSQL in 1996. The project has no connection with the Ingres database still being developed.
What would make a CeBIT visitor interested in your booth?
For inquiries about open source databases.
For inquiries specific to PostgreSQL.
For inquiries about porting from other databases.
To gather information or news.
etc.
Who do you make your software for?
For everyone. The software can be used without fee because of its free license and without any obligation to publish the code.
Where do you see your biggest current challenge?
Marketing. Because of the liberal licensing users do not have to publish their code. This makes the software known to only a relatively small group of users.
If you were to hire a full-time project developer now, what problem should he or she be ready to solve?
Developers have a well-maintained TODO list that has all the currently desired features. Different companies worldwide have hired developers or sponsored work on new features.
Under which license is the software currently offered?
The software is under BSD-like open source license and therefore allows free application in separate projects.
Internet adress: http://www.postgresql.org/, http://www.postgresql.eu/, http://www.pgug.de/
comments powered by

Disqus

Issue 199/2017
Buy this issue as a PDF
Digital Issue: Price $9.99

(incl. VAT)
News
Both projects help organizations build their own containerized systems.

Mark Shuttleworth has resumed the position of CEO of Canonical.

Microsoft's open source code hosting platform CodePlex will come to an end after a more than 10-year stint.

Comes with Gnome 3.24

The bug was introduced back in 2009 and has been lurking around all this time.

The new release deprecates the sshd_config UsePrivilegeSeparation option.

Lives on as a community project

Five new systems join Dell XPS 13 Developer Edition that come with Ubuntu pre-installed.

The Skype Linux client now has almost the same capabilities that it enjoys on other platforms.

At CeBIT 2017, OpenStack Day will offer a wide range of lectures and discussions.
Tag Cloud