CeBIT Open Source Project Lounge -- KOffice
KOffice - the open office software from KDE
By
KOffice is among the 15 projects presenting their work to CeBIT visitors 2010, offering a free office suite.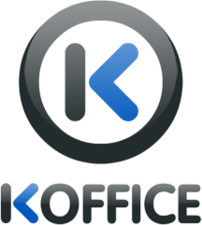 In a nutshell: describe your project in one or two sentences.
KOffice is a comprehensive, cross-platform and flexible, yet lightweight and fast, office suite from the KDE community comprising
both productivity applications and creativity applications. It runs among others on Linux, Windows, Mac OS X and Nokia Maemo and is
interoperable with both OpenOffice.org and MS Office.
When did the project begin?
April 1998
How many active members does the project have?
In 2009, 80-90 people contributed to the project. Of those, 76 contributed directly by committing code. If we include translators and
documentors, then the project has over 100 contributors.
Why was the project created?
To fill the void of a free office suite. The project was created long before OpenOffice.org was free.
Why should a CeBIT visitor come to your booth?
Today, KOffice is the only free office suite that is both lightweight enough and flexible enough to run on mobile devices and with a native
UI. It is also the fastest developing of the free office suites. If you want to create a customized or branded office suite, then KOffice
is the platform to build upon.
Who do you make your software for?
Users on all platforms who want an easy to use office suite that work well with open document standards.
Where do you see your biggest current challenges?
To create a full implementation of the OpenDocument standard to allow seamless interoperability with MS Office and OpenOffice.org.
If you could hire a full-time project developer now, what problem should he or she be ready to solve?
There are several full-time project developers already, many of them from KO GmbH who specializes in services around the OpenDocument
Format and KOffice.
Under which license is the software currently offered?
Mostly LGPL 2+, but also some GPL 2(+).
Internet adress: http://www.koffice.org
comments powered by

Disqus

Issue 199/2017
Buy this issue as a PDF
Digital Issue: Price $9.99

(incl. VAT)
News
Both projects help organizations build their own containerized systems.

Mark Shuttleworth has resumed the position of CEO of Canonical.

Microsoft's open source code hosting platform CodePlex will come to an end after a more than 10-year stint.

Comes with Gnome 3.24

The bug was introduced back in 2009 and has been lurking around all this time.

The new release deprecates the sshd_config UsePrivilegeSeparation option.

Lives on as a community project

Five new systems join Dell XPS 13 Developer Edition that come with Ubuntu pre-installed.

The Skype Linux client now has almost the same capabilities that it enjoys on other platforms.

At CeBIT 2017, OpenStack Day will offer a wide range of lectures and discussions.
Tag Cloud