Write Access
Write Access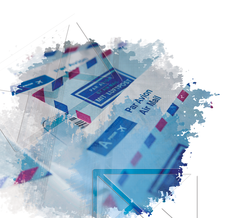 Linux Magazine in India
A friend picked up an issue of Linux Magazine in the US and I loved it. Here in India, Linux Magazine is not readily available, and shipping costs too much. Will you guys consider establishing a center for your magazine here in India? I am pretty sure your magazine would be blockbuster. India has lots of Linux users. If you guys could locally distribute the magazines in India, it really would be great.
Shashwat
LM
Thanks for the feedback. We're glad to hear you liked the magazine. We deliver to many parts of the world, but the presence of Linux Magazine at your local newsstand might depend on external factors such as shipping costs and the wholesale magazine distribution system in your country. If you have trouble finding Linux Magazine in your area, you might consider signing up for a digital subscription. Digital subscribers can download a PDF version of Linux Magazine from anywhere in the world. For more on Linux Magazine digital subscriptions see:
http://www.linux-magazine.com/digisub
Patents
What's the big problem with patents on algorithms?
If I devise a new mechanism that's expressed in gears and levers, that, apparently, is fine. If it works using interlocking molecules, that's fine too. But a computer algorithm cannot be patented in the UK. You stand a better chance in the EU or the US, but the UK patent office won't look at it unless it has a physical manifestation of some sort. Why is that? What, in principle, is the difference?
I confess that I do have an ax to grind here. My company has developed a novel algorithm for solving certain important classes of simultaneous linear equations.
It took a huge amount of (privately funded) work to develop, and I really don't see why we should give it away. If it were a drug or an electronic device, we would be looking to build a successful tax-paying business around it.
A couple of weeks ago, I found myself being lectured on software patents by an academic Linux enthusiast who, it transpired, had himself filed patents on the (taxpayer-funded) work he'd done at University.
Let's be consistent here – either scrap patents altogether, or allow patents on novel computer-based algorithms.
John Appleyard
comments powered by

Disqus
Visit Our Shop
Direct Download
Read full article as PDF:
Letters.pdf
(98.28 kB)
News
Both projects help organizations build their own containerized systems.

Mark Shuttleworth has resumed the position of CEO of Canonical.

Microsoft's open source code hosting platform CodePlex will come to an end after a more than 10-year stint.

Comes with Gnome 3.24

The bug was introduced back in 2009 and has been lurking around all this time.

The new release deprecates the sshd_config UsePrivilegeSeparation option.

Lives on as a community project

Five new systems join Dell XPS 13 Developer Edition that come with Ubuntu pre-installed.

The Skype Linux client now has almost the same capabilities that it enjoys on other platforms.

At CeBIT 2017, OpenStack Day will offer a wide range of lectures and discussions.
Tag Cloud