Mandriva 2009
Mandriva 2009
Mandriva Linux is known around the world for easy installation and an innovative collection of configuration tools. The Mandriva Linux 2009 Free release is the all-free version of Mandriva, with no proprietary drivers or applications.
Inside you'll find all the new and improved tools bundled in the the KDE 4.1.2 and Gnome 2.24 desktops, including the Dolphin file manager and the Phonon multimedia framework. This release also boasts boot improvements, and overhauled installer, and enhancements to Control Center management interface. New networking tools help you connect to mobile and wireless networks, and better hardware detection offers easy connectivity with recent graphics cards.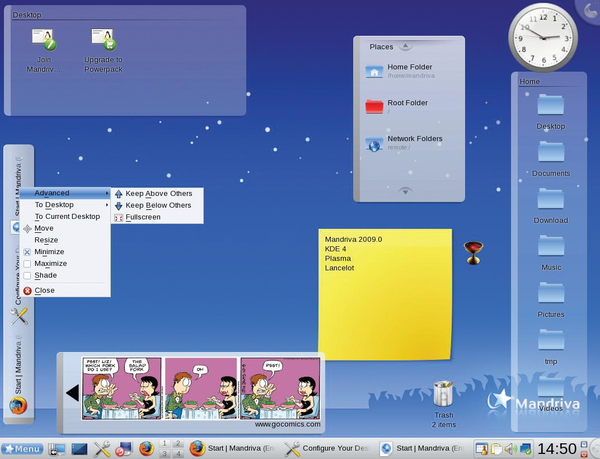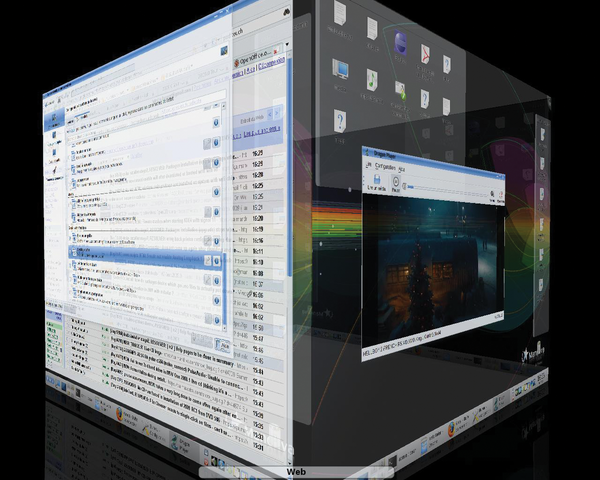 Linux Kernel 2.6.27
X.org 7.3
KDE 4.1.2
Gnome 2.24
OpenOffice 3.0
Firefox 3.0
Thunderbird 2.0
Evolution 2.24
VirtualBox 2.0.2
GIMP 2.4.7
Perl 5.10.0
Python 2.5.2
PHP 5.2.6
Place this DVD in the drive and restart your system. If your computer doesn't start, make sure your BIOS is configured to boot from a DVD. Enter the BIOS setup menu (see your vendor documentation), make sure DVD boot is enabled, and make sure the DVD drive appears before hard drive in the boot order.
Processor: Pentium and AMD processors.
Memory: 512 MB recommended.
Free Disk Space: 4 GB recommended.
See the Mandriva hardware database (http://www.mandriva.com/hardware) for additional information.
comments powered by

Disqus
News
Anyone looking to finally get their hands on an early release of the PinePhone can do so as of November 15.

Microsoft is bringing it's new Chromium-based Edge browser to Linux.

OIN has deployed its legal team to find prior art.

The latest version of Fedora comes with new packages and libraries.

openSUSE enables developers to build their own WSL distributions.

A vulnerability in the sudo package gives sudo users more powers than they deserve.

The Art of PostgreSQL by Dimitri Fontaine is now available.

New distro will provide an upstream test bed for RHEL.

The feature will let developers restrict root access to the kernel.