Book Reviews
Book Reviews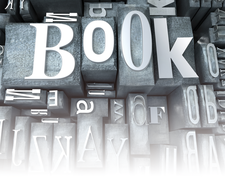 Hacking: The Next Generation
Written for those charged with ensuring the security of networks and applications, Hacking explains how to defend against attackers who take advantage of social media sites, cloud computing infrastructures, and rich Internet applications. Protect not only your network, but also your mobile work force with lessons from Hacking.
Hacking: The Next Generation
Nitesh Dhanjani, Billy Rios, Brett Hardin
O'Reilly, 2009
ISBN: 0-596-15457-7
US$ 39.99, UK£ 30.99
http://oreilly.com/catalog/9780596154578
Cloud Security and Privacy
The authors, recognized authorities in tech security, wrote Cloud Security with IT professionals, service providers, and business managers in mind. They cover topics ranging from web and data security to maintaining regulatory and audit compliance for those contemplating using cloud computing.
Cloud Security and Privacy: An Enterprise Perspective on Risks and Compliance
Tim Mather, Subra Kumaraswamy, Shahed Latif
O'Reilly, 2009
ISBN: 0-596-80276-5
US$ 34.99, UK£ 26.99
http://oreilly.com/catalog/9780596802769/
Domain-Driven Design
With Naked Objects, an open source Java framework, developers write core domain classes and get working software. Haywood shows you how to write and test domain applications, then how to deploy your applications onto Naked Objects or conventional frameworks. With domain-driven design, you'll be able to focus on what's really important.
Domain-Driven Design Using Naked Objects
Dan Haywood
Pragmatic Bookshelf, 2009
ISBN: 978-1-93435-644-9
US$ 36.95, UK£ 28.50
comments powered by

Disqus
News
Both projects help organizations build their own containerized systems.

Mark Shuttleworth has resumed the position of CEO of Canonical.

Microsoft's open source code hosting platform CodePlex will come to an end after a more than 10-year stint.

Comes with Gnome 3.24

The bug was introduced back in 2009 and has been lurking around all this time.

The new release deprecates the sshd_config UsePrivilegeSeparation option.

Lives on as a community project

Five new systems join Dell XPS 13 Developer Edition that come with Ubuntu pre-installed.

The Skype Linux client now has almost the same capabilities that it enjoys on other platforms.

At CeBIT 2017, OpenStack Day will offer a wide range of lectures and discussions.
Tag Cloud