Zack's Kernel News
Zack's Kernel News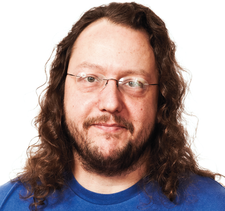 Zack describes recent discussions of the new Linux kernel Code of Conduct.
New Code of Conduct
There's been some upheaval in the kernel developer community lately over the issue of appropriate behavior. Linus Torvalds decided that his own harsh behavior towards developers over the years has been unacceptable. Essentially, he's yelled and cursed at developers on many occasions. We could say that this was a conscious management style or that his behavior was intentionally calibrated to the person he was talking to, but he's gotten a lot of criticism over the years, and had a sort of a wake-up call at the Kernel Summit, when some developers confronted him directly about those behaviors. So on September 16, he released version 4.19-rc4 and said he was taking a break from kernel development while he figured out the best way forward. That was his last post on the mailing list as of this writing, although he later approved a kernel patch that included a Code of Conduct for developers, essentially an update to the existing Code of Conflict that had been in the kernel since 2015.
There was a mixed reaction to these events. Some people, like Luke Kenneth Casson Leighton, felt it was a very good thing for Linus to acknowledge the problem and try to address it. He said, "I just wanted to say how amazed, relieved, and delighted I was to see what you wrote. That you recognized that you needed to reflect, *sought feedback*, and, most importantly, were willing and able to discuss that and ask publicly."
Luke also gave a bunch of links to materials about communication and conflict resolution. And he offered to recommend a "coach."
[...]
Use Express-Checkout link below to read the full article (PDF).
comments powered by

Disqus
Visit Our Shop
Direct Download
Read full article as PDF: