Workshop – Fitting a PCIe SSD with your existing hardware
Afterburner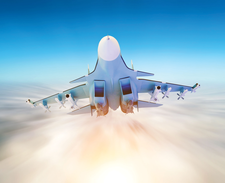 A PCIe SSD can accelerate your system considerably, but you need to do your homework and choose the right product for your computer.
PCIe is a downward-compatible interface technology with standardized slots, but the chaos with interface cards has not gone away. If you want to use fast mass storage to upgrade older systems without UEFI BIOS and NVMe support, you will certainly benefit from the advantages of the Peripheral Component Interconnect Express (PCIe) bus. However, before you buy expensive components, it makes sense to investigate the specifications; otherwise, you may end up spending several hundred dollars on equipment you can't use.
Understanding PCIe
PCIe [1] is a standard for extensions in personal computers that has been in use for around 15 years, and by now, it has completely replaced its predecessors PCI, PCI-X, and AGP.
The PCIe bus thoroughly eliminates many of the problems of its predecessors. Unlike the PCI bus and its variations, PCIe works with serial connections. Point-to-point connections are created between the components, which leads to significantly higher data transfer rates with significantly less overhead, because slow devices on the bus cannot slow down the faster devices (Table 1).
[...]
Use Express-Checkout link below to read the full article (PDF).
comments powered by

Disqus
Visit Our Shop
Direct Download
Read full article as PDF:
News
Anyone looking to finally get their hands on an early release of the PinePhone can do so as of November 15.

Microsoft is bringing it's new Chromium-based Edge browser to Linux.

OIN has deployed its legal team to find prior art.

The latest version of Fedora comes with new packages and libraries.

openSUSE enables developers to build their own WSL distributions.

A vulnerability in the sudo package gives sudo users more powers than they deserve.

The Art of PostgreSQL by Dimitri Fontaine is now available.

New distro will provide an upstream test bed for RHEL.

The feature will let developers restrict root access to the kernel.