File syncing with unison
Command Line – unison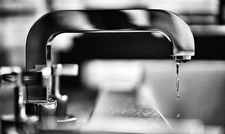 Unison is a handy tool for file syncing, backups, and merging. To get the most out of unison, however, you need to invest time perfecting your preference files to meet your needs.
Although unison has been around for years, chances are you have never heard of unison. For one thing, rsync and ssh tend to be the default commands for file syncing. For another, unison's documentation is maddeningly incomplete. In the absence of man or info files or usage instructions from the creators, the existing help focuses on building a command to use at the prompt – and, considering that unison has 88 options, that is not a very attractive option, even without a command history, especially if you have several sets of files with which you regularly work. So far as I can see, the only distribution that mentions how to simplify the use of unison with preference files is Arch Linux, and even it is incomplete – as is the original documentation that Arch references. Yet once preference files are created, the number of on-the-fly options is greatly reduced, and unison becomes a handy tool for file syncing, backups, and even merging files.
unison is a shell for the rsync protocol; it also calls upon external programs like ssh and diff for its operations. It works with two sets of directories and files, updating one so that the two sets match. Its only drawback is that, if you are syncing in separate machines, each must have the same version of unison installed. The basic command structure is:
unison PATH1 PATH2
[...]
Use Express-Checkout link below to read the full article (PDF).
comments powered by

Disqus
Visit Our Shop
Direct Download
Read full article as PDF: