Zack's Kernel News
Zack's Kernel News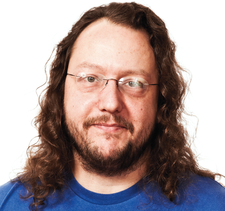 Zack Brown reports on enhancing KUnit, arguing over a nonexistent problem, and Cgroup core wars.
Enhancing KUnit
Since its introduction by Brendan Higgins in October 2018, the KUnit unit testing framework has seen a lot of activity, and Brendan has implemented a lot of enhancements and documentation. Recently, he submitted some patches to support the bailing out of any given unit test, which he said was needed for implementing assertions. An assertion is a useful and cute debugging tool, where at a certain point in your code you claim that a particular value or condition is true, because at that point in the code you really expect it to be true. You're not branching execution based on a conditional; you're just saying, "I think the world looks like this." Then, if it doesn't look like "this," the program can crash or throw an exception or do whatever you told it to do in case an assertion turns out to be false.
You can see how unit tests and assertions might get in each other's way. If you write a unit test to feed bogus inputs into a function to make sure it handles that case properly, the bogus inputs could end up triggering the assertion and short circuiting your goal, which is to test the actual code, not the assertion.
Brendan wanted unit tests to abort in the event of triggering an assertion within the code. At that point, there would be no reason to continue that particular test. As he put it at some point deep in the conversation, "The idea with assertions is that you use them to state all the preconditions for your test. Logically speaking, these are the premises of the test case, so if a premise isn't true, there is no point in continuing the test case, because there are no conclusions that can be drawn without the premises."
[...]
Use Express-Checkout link below to read the full article (PDF).
comments powered by

Disqus
Visit Our Shop
Direct Download
Read full article as PDF: