Updates on technologies, trends, and tools
NEWS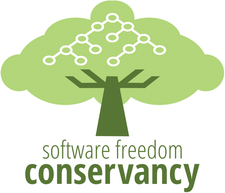 In the news: Software Freedom Conservancy announces end to VMware lawsuit; Chef goes all open source; SUSE spins off from parent company; Gnome 3.32 released; NSA's reverse engineering tool released; and a new Mirai Botnet variant discovered.
Software Freedom Conservancy Announces End to VMware Lawsuit
Linux developer Christoph Hellwig has announced that he is discontinuing his lawsuit against VMware for non-compliance with the terms of the GPL. Hellwig and the Software Freedom Conservancy accused VMware of including GPLed code associated with vmklinux into VMware's proprietary vSphere product. A German appeals court dismissed the case on February 28. Hellwig and the Software Freedom Conservancy have decided they will not appeal the case further in German courts.
The judge appears to have decided the case on procedural grounds without taking on the larger questions related to the GPL and the power of the copyleft protection. The questions hinged around whether the plaintiffs had successfully proven that the code was present in VMware's code base and that the use of the code was non-compliant. VMware maintains that the vmklinux code is a separate component that does not force release of vSphere under the copyleft requirement.
Software Freedom Conservancy executive director Karen Sandler expressed disappointment, "VMware knew what they were doing was wrong but continued to generate revenue by infringing copyrights in Linux, while slowly working toward non-infringement."
[...]
Use Express-Checkout link below to read the full article (PDF).
comments powered by

Disqus
Visit Our Shop
Direct Download
Read full article as PDF:
News
Anyone looking to finally get their hands on an early release of the PinePhone can do so as of November 15.

Microsoft is bringing it's new Chromium-based Edge browser to Linux.

OIN has deployed its legal team to find prior art.

The latest version of Fedora comes with new packages and libraries.

openSUSE enables developers to build their own WSL distributions.

A vulnerability in the sudo package gives sudo users more powers than they deserve.

The Art of PostgreSQL by Dimitri Fontaine is now available.

New distro will provide an upstream test bed for RHEL.

The feature will let developers restrict root access to the kernel.