Red Hat Announces CentOS Stream
Oct 01, 2019
New distro will provide an upstream test bed for RHEL.
Red Hat has announced a new Linux distribution called CentOS Stream for better synergy among RHEL (Red Hat Enterprise Linux), Fedora, and CentOS.
CentOS is a clone of RHEL (minus Red Hat branding), which is compiled from the source code that Red Hat releases publicly. CentOS is funded by Red Hat but is a purely community driven project, thought most lead developers of CentOS are employed by Red Hat.
CentOS Stream will sit somewhere between Fedora and RHEL to provide a place for developers who want to get their packages in RHEL. So far Fedora was used as a fast moving upstream project for RHEL. Red Hat forks code from Fedora to build the next version of RHEL. However, most enterprise-centric users were on CentOS and not Fedora, and there was not a direct path for those users to target RHEL, as CentOS was downstream of RHEL. With CentOS stream, developers can start playing with what to expect next in RHEL, and they can also submit patches.
"In practice, CentOS Stream will contain the code being developed for the next minor RHEL release. This development model will allow the community to discuss, suggest, and contribute features and fixes into RHEL more quickly," said Karanbir Singh, project leader of CentOS.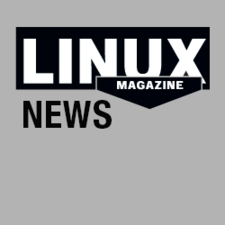 comments powered by

Disqus

Issue 37: Discover LibreOffice – 2019 Edition/Special Editions
Buy this issue as a PDF
Digital Issue: Price $15.99

(incl. VAT)
News
Anyone looking to finally get their hands on an early release of the PinePhone can do so as of November 15.

Microsoft is bringing it's new Chromium-based Edge browser to Linux.

OIN has deployed its legal team to find prior art.

The latest version of Fedora comes with new packages and libraries.

openSUSE enables developers to build their own WSL distributions.

A vulnerability in the sudo package gives sudo users more powers than they deserve.

The Art of PostgreSQL by Dimitri Fontaine is now available.

New distro will provide an upstream test bed for RHEL.

The feature will let developers restrict root access to the kernel.