Red Hat Summit/JBoss World 2012 Announced
May 06, 2011
Red Hat announces its 2012 Summit will be held at the Hynes Convention Centre in Boston Massachusetts on June 26-29.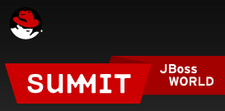 According to Red Hat, the call for papers will open later this year with registration opening in early 2012.
The Red Hat Summit and JBoss World are for anyone looking to increase their knowledge of open source and it's open for all to attend – from community enthusiasts to sys admins and CEOs.
"The 2011 Red Hat Summit and JBoss World just concluded after an action-packed week that drew record attendance levels," said Paul Cormier, executive vice president and president, Products and Technologies, Red Hat. "The Red Hat Summit continues to grow each year at an impressive rate. This is a testament to the continued increased use of open source software coupled with Red Hat's ability to deliver value to its customers, helping them plan and implement IT architectures of the future."
Highlights and video of the keynotes from this year's Red Hat Boston Summit are now available and more information regarding registration and sponsorships for the 2012 event can be found on the Red Hat Summit website.
comments powered by

Disqus

Issue 37: Discover LibreOffice – 2019 Edition/Special Editions
Buy this issue as a PDF
Digital Issue: Price $15.99

(incl. VAT)
News
Anyone looking to finally get their hands on an early release of the PinePhone can do so as of November 15.

Microsoft is bringing it's new Chromium-based Edge browser to Linux.

OIN has deployed its legal team to find prior art.

The latest version of Fedora comes with new packages and libraries.

openSUSE enables developers to build their own WSL distributions.

A vulnerability in the sudo package gives sudo users more powers than they deserve.

The Art of PostgreSQL by Dimitri Fontaine is now available.

New distro will provide an upstream test bed for RHEL.

The feature will let developers restrict root access to the kernel.