Process and job control
Full Workload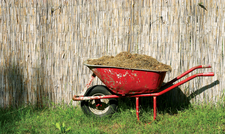 What is happening on your Linux machine? Various shell commands give you details about system processes and help you control them.
Whenever you or an application launch a program, the operating system starts one or multiple processes. These processes can enter various states: They can be processed, stopped, restarted, and – under normal circumstances – stopped again. Linux has something similar to access controls for processes: Only the user that started a process can stop, restart, or terminate the process.
The only exception to this rule is the root user, who can control any process on a system. On top of this are processes that run on system user accounts, such as nobody or lp – again, only root has full access to them. In this issue, I will be looking at tools that help you find out more about, and control, processes.
One Big Family
Processes are never isolated and are always in good company. In fact, they are in a hierarchical structure, with process number 1, init, at the top. init is the first process that Linux launches after booting. All other processes share this common "ancestor" – init starts the operating system's basic programs. pstree shows the relationship between "parent" and "child" processes. This tree structure shows you at a glance who is descended from whom (Figure 1).
[...]
comments powered by

Disqus