Creating graphic animations with Processing
Spinning Pictures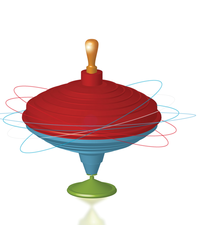 The Java application known as Processing can make a computer artist of a non-programmer. We'll show you how to create moving objects and publish a Flash-style applet.
If you have ever tried to program a rotating cube in OpenGL, you have probably experienced hours of debugging fun in the process. The lack of libraries and incorrect variable declarations make life hard on amateur programmers.
Processing
A graphics programming tool called Processing brings graphic effects back to the everyday user. Processing targets artists who have ideas but no computer science degree. The tool is ideal for users who would like to improve the presentation of their data without having to resort to boring charts and monotonous multi-colored pie diagrams.
The Code Swarm [1] project, for example, uses Processing to visualize the development of various open source projects over the course of time. The fascinating results resemble a beehive, which is sometimes quiet and sometimes populated by large numbers of very active bees.
[...]
comments powered by

Disqus