Supporting Windows terminal clients from Linux with xrdp
Terminal Boss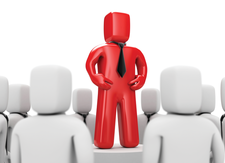 Xrdp helps your Windows terminal clients connect to Linux.
Windows-to-Linux remote desktop connectivity is often bandwidth intensive, insecure, and difficult to configure. What if a remote Windows users could establish a connection to a Linux system as easily as connecting to a Windows system – and using the same application used to connect to Windows?
Xrdp is an open source implementation of RDP (Remote Desktop Protocol), the protocol used with Windows Terminal Services for native Windows desktop connectivity. The xrdp package provides RDP functionality, along with an X server capable of accepting connections from rdesktop [1] and Windows Terminal Server clients.
Once connected and authenticated to the Linux RDP server, the remote user is presented a Linux graphical desktop. The best part is you don't have to run an X server on your Windows computer or export your Linux display to the Windows computer.
[...]
Comments
Limited Access

I was hoping to find some information on how to modify the default setup so that I can get GNOME fully functional. Anyone else reading this, a good start is to make an empty ~/.Xauthority file. However, this still won't allow you to mount local partitions in the Places menu. (You can still execute the mount command from a terminal, though.)

Linux as clients for Windows Terminal Server

I think the idea of having a live Linux CD to log into a Windows terminal server is the best.
The issue with automatically detecting local printers is the only caveat I have run into.
Seriously great plan though especially when you are dealing with older hardware and little to no budget.
comments powered by

Disqus