An up-to-date overview of free software and its makers
Projects on the Move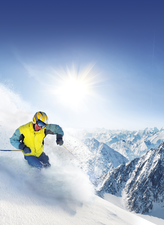 The final release of the Songbird web player hits the tightly packed music player scene. With the same extensibility common to the Mozilla family, Songbird gets ready to find its niche and ruffle some feathers.
Web browsers and music players are some of the most commonly used desktop applications. Viewed superficially, the two software types did not appear to be directly linked, until Mozilla's Songbird entered the scene.
Wanderer Between the Worlds
Version 1.0 of Songbird [1], which took one and a half years to complete, is referred to by its developers as a "web player." At first glance, the software looks like any other music player, although it is unusual in that it relies on XULRunner [2] (Figure 1). This Mozilla runtime environment, which all applications from this vendor rely on, resides above other Internet tools, like browsers or mail clients. However, the underpinnings offer one major benefit: like Firefox and Thunderbird, Songbird also runs natively on almost any operating system, including Windows, Mac OS, Solaris, and, of course, Linux.
[...]
comments powered by

Disqus