Managing appointments and contacts with Osmo
Osmosis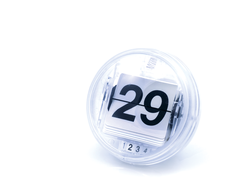 Thanks to its compact interface, the Osmo PIM application is perfect for small screens. We help you make the most of Osmo.
Osmo [1] is a simple tool for managing appointments, contacts, and notes. The Osmo personal information manager, which is based on the Gtk+ toolkit, is designed to run easily on systems with restricted screen space. Versions are currently available for desktop systems as well as Internet tablets. I tried out the September 2008 Osmo 0.2.4 release on a desktop computer with Mandriva 2009.0 and an IdeaPad S10e running Ubuntu 8.10.
Interface
To launch the program, type osmo & in a terminal emulator (Figure 1). On startup, Osmo tucks into the system tray in your panel, where it is easily accessible. When you mouse over the icon in the tray, Osmo will show you that day's appointments as a tooltip.
[...]
comments powered by

Disqus