The Ratproxy security scanner looks for vulnerabilities in web applications
Rat Catcher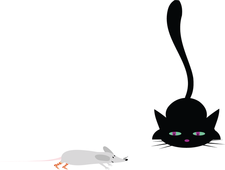 Google's Ratproxy is a free testing tool that searches for security problems in web applications.
Several test suites help you look for vulnerabilities in web-based applications [1] [2], but many of these applications are expensive or difficult to use. Wouldn't it be nice just to press a button to find out what vulnerabilities exist in your own software – along with a line reference to help you find the problems in the source code?
Ratproxy [1] is a tiny but powerful tool with a simple approach to searching for problems in web applications. The Ratproxy security testing tool originated in the development labs Google, where it was created to test Google's own applications. In July 2008, the company decided to release the current version to the general public under the Apache License 2.0.
Google describes Ratproxy as a "semi-automatic, largely passive web application security audit tool." Lurking behind this cryptic description is a tool with a simple purpose: Ratproxy sniffs communications between the browser and the application, logging the data stream and checking the log for known issues, risks, and vulnerabilities. Developers can launch Ratproxy and watch the output. Ratproxy reaches places that competitive products find difficult to access. For example, other tools might find it hard to reach password-protected areas, or they could stumble over some forwarding scenarios. In the same way, Ratproxy cleverly works around Javascript issues. Legacy test tools employ guess work to discover which function will be used next. This problem occurs particularly in GUI testing, wherein users typically have a choice of various buttons and menus. Ratproxy, on the other hand, simply waits to see what the user does next in the browser.
[...]
comments powered by

Disqus