An up-to-date overview of free software and its makers
Projects on the Move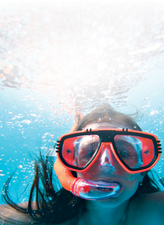 Even admins get bitten by the gaming bug. Frets on Fire lets you train for an air guitar competition. Or try the free business simulation clones Transport Tycoon, Simutrans, or OpenTTD.
When future historians look back on our civilization, they might find it difficult to explain the phenomenon of rock fans playing air guitar accompanied by dance-like moves. With air guitar enthusiasts in mind, a group of Finnish programmers developed software that provides guidance and training in a kind of tongue-in-cheek air guitar competition.
Frets on Fire
Frets on Fire [1] (Figure 1) brings precision to your air chords by replacing the air guitar with a computer keyboard. The main menu even reveals a set of recommended poses.
[...]
comments powered by

Disqus