Book Reviews
Book Reviews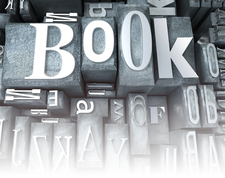 Mercurial
Mercurial is a source control management system designed to handle large distributed projects efficiently. Learn how to use Mercurial to track, merge, and manage software projects. The full text of the book is available for free at http://hgbook.red-bean.com/. O'Sullivan is, however, donating all of the royalties from his book to the Software Freedom Conservancy.
Mercurial: The Definitive Guide
Bryan O'Sullivan
O'Reilly, 2009
ISBN 10: 0-596-80067-3
ISBN 13: 9780596800673
US$ 39.99, UK£ 30.99
http://oreilly.com/catalog/9780596800673/
Android
Android Application Development provides an introduction to Android, the programming environment for mobile devices developed by Google and the Open Handset Alliance. Besides Android's architectural features and API, the authors also address more advanced topics, including performance analysis, debugging, and 2D and 3D graphics development.
Android Application Development
Rick Rogers, John Lombardo, Zigurd Mednieks, Blake Meike
O'Reilly, 2009
ISBN 13: 9780596521479
US$ 39.99, UK£ 30.99
http://oreilly.com/catalog/9780596521479/
Version Control with Git
Originally developed by Linus Torvalds to manage Linux kernel development, this open source version control system is fast and flexible. Author Jon Loeliger provides developers with guidance on how to best take advantage of Git's flexibility, showing the reader how to use Git to track, manage, and merge software projects as well as advanced techniques such as rebasing and hooks.
Version Control with Git
Jon Loeliger
O'Reilly, 2009
ISBN 10: 0-596-52012-3
ISBN 13: 9780596520120
US$ 34.99, UK£ 26.99
comments powered by

Disqus
Visit Our Shop
Direct Download
Read full article as PDF:
News
Anyone looking to finally get their hands on an early release of the PinePhone can do so as of November 15.

Microsoft is bringing it's new Chromium-based Edge browser to Linux.

OIN has deployed its legal team to find prior art.

The latest version of Fedora comes with new packages and libraries.

openSUSE enables developers to build their own WSL distributions.

A vulnerability in the sudo package gives sudo users more powers than they deserve.

The Art of PostgreSQL by Dimitri Fontaine is now available.

New distro will provide an upstream test bed for RHEL.

The feature will let developers restrict root access to the kernel.