Book Reviews
Book Reviews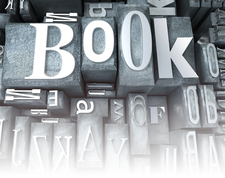 Mercurial
Mercurial is a source control management system designed to handle large distributed projects efficiently. Learn how to use Mercurial to track, merge, and manage software projects. The full text of the book is available for free at http://hgbook.red-bean.com/. O'Sullivan is, however, donating all of the royalties from his book to the Software Freedom Conservancy.
Mercurial: The Definitive Guide
Bryan O'Sullivan
O'Reilly, 2009
ISBN 10: 0-596-80067-3
ISBN 13: 9780596800673
US$ 39.99, UK£ 30.99
http://oreilly.com/catalog/9780596800673/
Android
Android Application Development provides an introduction to Android, the programming environment for mobile devices developed by Google and the Open Handset Alliance. Besides Android's architectural features and API, the authors also address more advanced topics, including performance analysis, debugging, and 2D and 3D graphics development.
Android Application Development
Rick Rogers, John Lombardo, Zigurd Mednieks, Blake Meike
O'Reilly, 2009
ISBN 13: 9780596521479
US$ 39.99, UK£ 30.99
http://oreilly.com/catalog/9780596521479/
Version Control with Git
Originally developed by Linus Torvalds to manage Linux kernel development, this open source version control system is fast and flexible. Author Jon Loeliger provides developers with guidance on how to best take advantage of Git's flexibility, showing the reader how to use Git to track, manage, and merge software projects as well as advanced techniques such as rebasing and hooks.
Version Control with Git
Jon Loeliger
O'Reilly, 2009
ISBN 10: 0-596-52012-3
ISBN 13: 9780596520120
US$ 34.99, UK£ 26.99
comments powered by

Disqus
Visit Our Shop
Direct Download
Read full article as PDF:
News
Both projects help organizations build their own containerized systems.

Mark Shuttleworth has resumed the position of CEO of Canonical.

Microsoft's open source code hosting platform CodePlex will come to an end after a more than 10-year stint.

Comes with Gnome 3.24

The bug was introduced back in 2009 and has been lurking around all this time.

The new release deprecates the sshd_config UsePrivilegeSeparation option.

Lives on as a community project

Five new systems join Dell XPS 13 Developer Edition that come with Ubuntu pre-installed.

The Skype Linux client now has almost the same capabilities that it enjoys on other platforms.

At CeBIT 2017, OpenStack Day will offer a wide range of lectures and discussions.
Tag Cloud