Controlling monitors & video projectors with RandR
Dual Image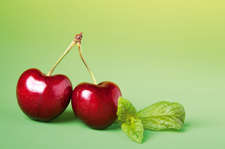 The RandR X server extension gives users more intuitive control over video projectors and multi-head installations.
Not so long ago, a speaker had to worry whether the video projector on site would support Linux. In many cases, projectors and other presentation equipment had limited Linux support, and the ensuing issues sometimes led to nerve-wracking and time-consuming reboots until the X server finally conjured up an image on the big screen. Conference organizers now typically ask speakers to determine in advance whether the video projector controls work with Linux, which has put an end to some of the last-minute train wrecks. But even if you don't speak at big events, you probably have experienced occasional difficulties when configuring your display settings.
Many Linux users breathed a sigh of relief when the RandR ("X Resize and Rotate" [1]) X server extension put an end to many of the most common display configuration issues. RandR easily allows you to resize and rotate (including support for the pivot function offered by many displays or tablet PCs). Additionally, it includes advanced features; for example, RandR can support multiple displays on a single computer, and it can do this either in clone mode or as a desktop extension.
Drivers
Whether RandR will work on your system or not depends on your graphics card driver support. The manufacturers of the most popular and widespread closed source drivers, nVidia and AMD/ATI, refuse to support RandR. Instead, they prefer to offer their own RandR-incompatible solutions. However, the free X.org drivers intel, radeon (for ATI boards), and nv (for nVidia graphics adapters) have now reached a stage at which they are suitable for production use. However, if you prefer to use proprietary drivers – because you need 3D support, for example – the best idea is to install both driver variants and toggle between them, depending on the application.
[...]
Read full article as PDF »
comments powered by

Disqus
Visit Our Shop
Direct Download
Read full article as PDF »
Tag Cloud