Free CDs and ISO Images
Waste Not, Want Not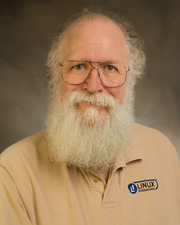 maddog explains the difference between free software and gratis media.
In preparation for September 19, Software Freedom Day (SFD), I was discussing with the Linux Australia User's Group the trials and tribulations encountered when creating and distributing CDs of free software.
I still remember the first "Live" CD I ever saw several years ago: the venerable Knoppix done by Klaus Knopper. This, I thought, was close to magic – a runnable distribution that did not touch the hard drive.
Over time, many other distributions chose to go this route, which allows you to try a plethora of distributions without making the investment of installation. For example, some distributions are targeted for education, some for multimedia, and some for scientific work.
[...]
comments powered by

Disqus