An Introduction to Prune
Snip and Clip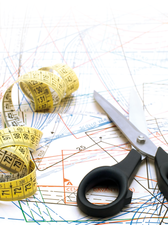 Have more fun with your GPS data with this easy-to-use Java-based tool.
Pretty much any device with a GPS receiver can save GPS data as GPX files. But what are these files good for? Quite a lot, provided you have a nifty tool like Prune [1]. This application looks deceptively simple, but it packs some rather useful features that can help you get the most out of your GPX files.
Configuring Prune
Prune itself doesn't require any installation. Because the application is written in Java, the only mandatory requirement is the Sun Java Runtime Environment. Prune is distributed as a ready-to-use .jar archive, and you can run it by either double-clicking it or using the java -jar prune.jar command in the terminal. Before you do that, though, you might want to install a few additional packages to extend Prune's default functionality. For example, to enable real-time 3D display of GPS data, you should install the Java 3D libraries [2]. To install the libraries, download the .bin installer and follow the instructions in the README.TXT file.
Another useful addition is the ExifTool utility for handling Exif data in JPEG image files. Prune uses this tool to write geotags to the correlated photos. The ExifTool utility is available in the repositories of many popular Linux distributions, so you can install it with the use of your distro's package manager.
[...]
Comments
Feedback

Hi, and many thanks for the great review!
I'd just like to give a couple of feedback points if I may, firstly you say that to link a photo with a point, you need to "press and hold the Ctrl key" when clicking the point. This is not necessary, you just click the photo and then click the point. Or click the point and then click the photo, of course!
Secondly, the version of Prune reviewed is version 7, but since then a lot of the section "Configuring Prune" is no longer necessary. With version 8, Prune can save its own settings for you (from the Settings menu) so that's all become a lot easier.
Anyway, thanks for the review and enjoy using Prune!

Very useful

Been waiting for an app to do this for ages,
thanks Dimitri!
comments powered by

Disqus