Individual bootsplash for your own system
Splashing Out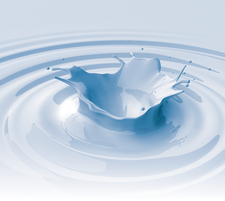 Users interested in customizing even the smallest detail of their machines will probably want to modify the boot screen. We show you how to carry out this task with openSUSE 11, Ubuntu 8.x, and their derivatives.
Many recent distributions hide the Linux system's start messages behind a colorful image with a progress indicator. The bootsplash [1] has long become the trademark of each distribution – and is a well-known phenomenon in the world of Windows. A customized system needs a fair amount of manual attention.
Thus far, modifying the bootsplash meant manually modifying the kernel [2]. For one thing, you needed to enable support for the framebuffer device with support for at least 16-bit color. For another, it also meant installing a patch from the bootsplash homepage, although the makers of the original bootsplash system refer to more state-of-the-art approaches on their front page.
Several alternative approaches are available to Linux users now: Splashy [3], USplash [4], and Red Hat Graphical Boot. Splashy and USplash run in userspace, which means on a user account. This offers a number of advantages. For one thing, it does not affect system stability if the program code turns out to be buggy. For another, it makes configuration and customization easier.
[...]
comments powered by

Disqus