Croogo and Bolt
Delightfully Light CMS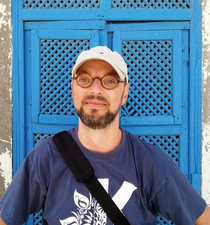 Looking for lightweight alternatives to established CMS? Croogo and Bolt might be right up your alley.
When it comes to picking a content management system (CMS) for your next blog or website, WordPress seems like an obvious choice. After all, it's a powerful and flexible engine with dozens of nifty plugins and hundreds of high-quality themes. This doesn't mean, though, that other open source CMSs don't deserve some consideration. Take Croogo and Bolt, for example. These lightweight applications offer all the essential features you would expect from a decent CMS wrapped in a user-friendly and slick interface. Add to this a simple installation procedure, low learning curve, and easy maintenance, and you are looking at rather compelling alternatives to WordPress – or other established CMSs for that matter.
Croogo
As a typical web application, Croogo runs on top of the standard stack consisting of Apache (preferably with mod_rewrite enabled), PHP 5.2, and MySQL 4.1. Thanks to a user-friendly web installer, Croogo can be deployed in a matter of minutes. Grab the latest release of the application from the project's website [1], unpack the downloaded archive, rename the resulting directory croogo, and move it to the root directory of your server.
Before you proceed, you have to set up a MySQL database for use with Croogo. You can do this using either a command-line MySQL management tool or a web-based utility like Adminer [2]. Once you've done that, point the browser to http://<IPaddress>/croogo (using the IP address or domain name of your server) to kick in the web installer. If the installer detects problems with the setup, it conveniently lists them, and you need to fix them before you can proceed (Figure 1).
[...]
Use Express-Checkout link below to read the full article (PDF).
comments powered by

Disqus
Visit Our Shop
Direct Download
Read full article as PDF:
Tag Cloud