Migrating your system disk to an SSD
Drive Fast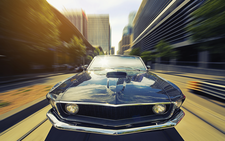 Replacing your hard drive with an SSD is a sure way to speed up your system; however, migrating to an SSD is a little more complicated than you might imagine. We'll help you find your way through the pitfalls.
Today's consumer SSD is nearly as inexpensive as a good hard drive. The low price and high performance of an SSD makes it an attractive replacement for a conventional disk. Users can expect a five- to sevenfold speed increase, which accelerates nearly everything: the boot process, application launch, and I/O-bound operations.
But when it is time to migrate your existing system disk to an SSD, it pays to plan and proceed carefully. In this article, I show you how to avoid the pitfalls and achieve the maximum performance edge.
Drive Size
You might think you can just copy the data when you migrate from a conventional hard disk to an SSD drive, but a simple copy operation only works in the best-case scenario. You will have many possible hurdles to consider when moving to an SSD. The first question is the size of the SSD. Your SSD drive is probably a bit smaller than the hard drive, only because of cost. Migrating to a smaller storage device isn't a problem (as long as your data doesn't exceed the size of the device), but keep in mind that you can't use disk copy tools such as dd or partimage (the basis for Clonezilla) . These tools will only work if the target partition is at least as big as the source partition. You need a tool that does a logical copy file-by-file instead of sector-by-sector. Rsync is a popular option for logical copy operations.
[...]
Use Express-Checkout link below to read the full article (PDF).
comments powered by

Disqus
Visit Our Shop
Direct Download
Read full article as PDF:
Tag Cloud