Clonezilla partition clone and backup tool
Jurassic Park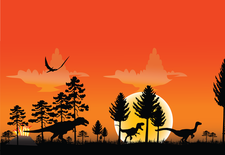 Clonezilla Live backs up and clones complete partitions or hard disks. The popular live system comes with an easy-to-use interface.
Listening to the heads on your hard disk clicking when the disk fails is bad enough as it is, but worse things are still to come. Although buying and installing a replacement disk is unlikely to faze most users, this is just the start of a time-consuming installation marathon that can easily take a day or two to restore the whole system with your personal preferences and favorite wallpaper. Having a backup copy of the whole disk means that you can carry on with your work after about an hour, just as if nothing had gone wrong.
Preservatives
Retailers offer a variety of programs that will create a full backup with the press of a button, but these programs cost money. The open source Clonezilla [1] is an alternative to proprietary tools such as True Image, Drive Image, and Norton Ghost. Clonezilla will read a partition or your whole disk bit by bit and store the results in a (fairly large) file known as an image or write directly to a second medium. This allows you to clone a disk fairly quickly, which is handy if you are moving to a new computer and want to take your old system with you.
Clonezilla comes in two flavors: Clonezilla Live, which boots from a CD; or a bootable USB stick, which backs up a partition on another medium attached to your computer and is your best choice for everyday work. If needed, Clonezilla Live will back images up to the network, for example an NFS, SSH, or Samba server. This is really useful on home or school networks where you could store drive images on a small NAS. Clonezilla Server Edition can even clone the disks in multiple computers simultaneously over a network, but it requires a special environment to do so (see the "Clonezilla SE" box).
[...]
Read full article as PDF »
comments powered by

Disqus
Visit Our Shop
Direct Download
Read full article as PDF »
Tag Cloud