Comparing the Top, Htop, Atop, and Glances system monitors
Trackers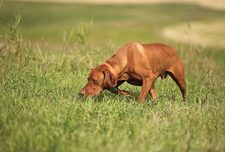 The Top system monitor is a useful aid for identifying system bottlenecks, and Htop, Atop, and Glances extend its possibilities.
The Top utility has served as a general-purpose system monitor on Linux systems for many years. Top originally appeared as part of the procps package [1]. Debian, Fedora, and openSUSE forked the original package and released procps-ng version 3.3.0 [2] at the end of 2011. The new Top impresses with many new fields, simpler operation, and better performance. Resourceful developers have also devised alternatives to the Top utility, including Htop [3], Atop [4], and most recently the Python program Glances [5] (see Table 1 for a comparison of features).
Htop delights users with a rollable process list, simple operation via function keys, and ASCII bar graphs for CPU utilization. Atop records the CPU, memory, disk, and network utilization, and colors highlight resources that are working at full capacity. Atop also records performance data and supports analysis with reporting functions or even interactive post-processing.
The newcomer Glances displays as much information as possible on a terminal with 80 characters and 24 rows. Glances also offers the ability to monitor remote systems by running in server mode over the network. Color highlights illuminate resource bottlenecks.
[...]
Use Express-Checkout link below to read the full article (PDF).
comments powered by

Disqus
Visit Our Shop
Direct Download
Read full article as PDF:
Tag Cloud