We pick the top ten Top tools
Top Contenders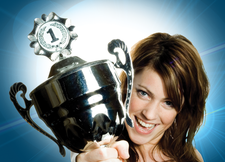 The famous Unix admin utility known as Top has many imitators. We take a look at some of the top Top tools.
Peak loads, I/O issues, and inexplicable system behavior pose problems for administrators day after day. Why is the database using so much swap memory? Why is my laptop battery discharging so quickly? The legacy command-line utility Top specializes in problems like these.
Top was the first in a long line of self-refreshing resource monitoring tools. Now numerous imitators vie for the administrator's attention. With the help of a Linux Magazine jury, we tried out dozens of wannabe top performers, and now proudly present the top 10 Tops.
The top tools in this category – with one exception – all have one thing in common: They display the resources used by a service or a server in a syntax that is reminiscent of the legendary Unix Top utility. The rankings here are based on how useful the tool is for troubleshooting.
[...]
comments powered by

Disqus