A bag o' tricks from the Perlmeister
Undercover Information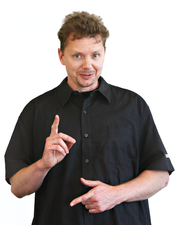 If you have been programming for decades, you've likely gathered a personal bag of tricks and best practices over the years – much like this treasure trove from the Perlmeister.
For each new Perl project – and I launch several every week – it is necessary to first prime the working environment. After all, you don't want a pile of spaghetti scripts lying around that nobody can maintain later. A number of template generators are available on CPAN. My attention was recently drawn to App::Skeletor, which uses template modules to adapt to local conditions. Without further ado, I wrote Skeletor::Template::Quick to adapt the original to my needs and uploaded the results to CPAN.
If you store the author info, as shown in Figure 1, in the ~/.skeletor.yml file in your home directory and, after installing the Template module from CPAN, run the skel Foo::Bar command, you can look forward to instantly having a handful of predefined files for a new CPAN distribution dumped into a new directory named Foo-Bar. Other recommended tools for this scaffolding work would be the built-in Perl tool h2xs or the CPAN Module::Starter module.
To help recruit future users of a new module on CPAN as code contributors, the Perl-typical Makefile.PL generated by the tool contains a link to the Github repository with the source code. On the CPAN package repository site, search.cpan.org, the reference is later seen next to the link for downloading the module, and module authors are looking forward to receiving GitHub pull requests for improving the code (Figure 2).
[...]
Use Express-Checkout link below to read the full article (PDF).
comments powered by

Disqus
Visit Our Shop
Direct Download
Read full article as PDF:
Tag Cloud