The Linux Voice view on what's going on in the world of Free Software.
News Analysis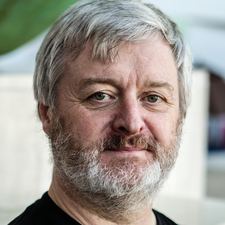 No matter what the zealots say, Free Software and Open Source occupy common ground.
Opinion
The Shallowness of the Free vs. Open Dichotomy
The term Open Source, in the context of software, was coined in 1998 by a group of experienced software freedom advocates frustrated by the challenges of helping corporations adopt Free Software. As the movement has energetically grown over the ensuing decades, it has been repeatedly necessary to remind people that framing it as a methodology is a construct chosen nearly 20 years ago to help cultivate executive acceptance and business promotion of software freedom. The frame is necessarily not the entire story, no matter how often newly-woke geeks may assert it should be and how evil it is not to say "Free Software." Open Source is inescapably a part of the culture, philosophy, and ethical construct that is software freedom, not an alternative to it.
Here's why. Corporations are not people, and so can't "behave ethically" – doing so requires consciousness as a minimum. The people they employ can be expected to behave ethically, but a corporation will follow its programming to optimize the objectives stated in its bylaws. The people tending the machine can steer it towards different ways of achieving those objectives and can express their ethical selves through their choices, but they are not free to justify preferences purely on the basis of ethics. As a consequence, most advocacy of Open Source has focused on helping those corporate employees demonstrate the value arising from it rather than the values motivating the people involved with it.
This pragmatism has been ceaselessly criticized by people adhering to the supposed "purity" of the term "Free Software," who attempt to claim that Open Source and Free Software are different things and the advocates of Open Source are at best amoral. They are not; effective adoption of Open Source involves the principled application of Free Software. More than that, there's a strong causal relationship between software freedom and the value business deployers gain from Open Source software.
[...]
Use Express-Checkout link below to read the full article (PDF).
comments powered by

Disqus
Visit Our Shop
Direct Download
Read full article as PDF:
Tag Cloud