The Linux Voice View
News Analysis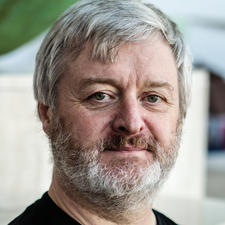 OSI approval guarantees the freedom to innovate.
Opinion
Why OSI License Approval Matters
Does it really matter if a copyright license is Open Source Initiative (OSI) approved? Surely if the license looks like it meets the benchmark that's all that matters? I think that's the wrong answer; OSI license approval is the crucial innovation that's driven the open source revolution.
"Open Source" describes a subset of free software that is made available under a copyright license approved by the OSI as conforming with the Open Source Definition (OSD). Having a standards body for licenses – one which ratifies the consensus of an open community of license reviewers – saves individuals from needing to each seek out a legal advisor to tell them whether a given license does in fact give them the rights they need to build or deploy the software they want. By providing easy certainty, open source gives people permission in advance to meet their own needs and innovate with technology.
The only OSD compliance arbiter is the license review process conducted collaboratively by the open source community and summarized and ratified by the OSI Board of Directors. Others have no role outside this process and are not entitled to assert that a non-approved license satisfies the OSD. As such, licenses that have not received OSI approval don't satisfy the process and can't be considered open source.
[...]
Use Express-Checkout link below to read the full article (PDF).
comments powered by

Disqus
Visit Our Shop
Direct Download
Read full article as PDF:
Tag Cloud