The challenge of the free phone
Security Calling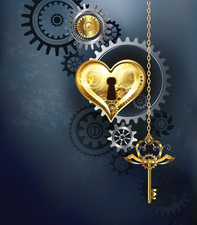 Purism is committed to creating a completely free phone that protects your data, keeps your communications private, and supports your digital rights.
Laptops and workstations that are free from the firmware to the operating system are rare, but they do exist, as the Free Software Foundation's Respect Your Freedom certification demonstrates [1]. Completely free phones, however, are still struggling to exist. Jolla makes phones with free software, but the license makes clear that its Sailfish operating system also includes proprietary software [2]. Technoethical is struggling to produce a free phone, but has yet to release one [3], and Canonical's efforts to fund the high-end Ubuntu Edge failed several years ago [4]. Now, however, Purism [5], already known as a successful maker of open hardware laptops, looks on track to produce the first free phone. Having raised more than $1.5 million in a private crowdfunding campaign, Purism is partnering with KDE and Gnome to produce the Librem 5, a phone that is not only free but also private and secure [6].
Purism has become known in the last few years for its high-end laptops, the Librem 11, 13, and 15. These projects have received more than $2.5 million in funding and have been a critical success, as well. Earlier in the company's history, complaints were made that the firmware of these laptops was not free [7], but according to Todd Weaver, Purism's CEO, "we have been shipping Coreboot [a free BIOS] as default on our products for the past nine months and are the most free hardware available" currently. The laptops still have further to travel along the path to total freedom, as indicated by the company's Freedom Roadmap [8], but the point is that progress is being made. The same is going to be true for the Librem 5, which the campaign page describes as "a fully standards-based freedom-oriented system" – but not as a completely free phone, yet
Such a phone is needed, Weaver says, because "the current mobile landscape is a dark, nightmarish place, where two large for-profit corporations control everything: Google Android and Apple iOS. Phones know more about us than any other device on the planet, and there is no ethical alternative. In the server, laptop, desktop, and router space, the world has convenient options, so ethical choices can be made. In the phone market there is no convenient option; Purism's Librem 5 intends to be that option."
[...]
Use Express-Checkout link below to read the full article (PDF).
comments powered by

Disqus
Visit Our Shop
Direct Download
Read full article as PDF: