Doghouse – Subutai
Doghouse – Subutai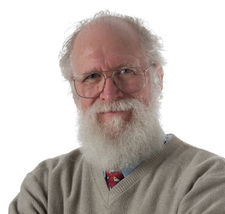 Two months ago, I introduced in this column Subutai, the open source peer-to-peer cloud software created by OptDyn. Since that time, people have asked how they might use Subutai in their work and at home.
Many people store their data in commercial clouds, like Amazon, Google, or Microsoft Azure. While this can give them access to their data from many different machines, both inside and outside their facilities (whether it be home or work), it also means that their communications costs can go up if they are accessing their data a lot from outside of the cloud infrastructure.
Imagine if you are working at home storing your personal music, pictures, and other data in one of these commercial clouds. You pay for the Internet bandwidth to transfer the data to the cloud, and you pay for the bandwidth again to access it in the future. To fix this problem you might, as many people do, set up a network-attached storage (NAS) system at home or at work and access your data directly when you are in the local environment. Unfortunately, this also means that your data may not be easily available when you are not in the same network as the NAS system. By setting up your own cloud with Subutai and using it in conjunction with your NAS system, you can access your data from the NAS without paying your Internet provider for the bandwidth – and typically at much faster speeds than the Internet provider can sell you. When you go outside of the local network, the Subutai peer-to-peer cloud software still allows you to access your data transparently.
[...]
Use Express-Checkout link below to read the full article (PDF).
comments powered by

Disqus
Visit Our Shop
Direct Download
Read full article as PDF: