Designing for reuse
Doghouse – FOSS Firmware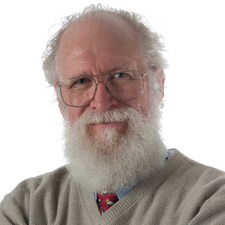 Adopting FOSS firmware can keep your hardware out of the landfill.
Recently, an article by Bruce Schneier, CTO of IBM Resilient, came across my desk discussing some of the issues around home broadband routers. Apparently, on May 25th, the FBI asked people to "reboot their routers" as various pieces of malware were running in these routers and causing havoc with the Internet. The malware was very sophisticated, to the point where it had (more or less) a software backplane and could install new "plugins" to create even more mischief. Mr. Schneier stated that the malware was probably not the creation of your classic "basement cracker" but was instead a product of an intense program by a government.
Unfortunately, rebooting the router did not really fix the problem, as the malware was still infecting the lower levels of the router firmware, so at a minimum, the user would have to "reset to factory settings" (destroying the sometimes complex set of configuration and passwords) or (more likely) install new firmware, which is completely outside the abilities of most residential users of broadband routers, even assuming that the makers of the router are still updating the firmware or are even in business.
Mr. Schneier therefore recommended that, if the router does not have firmware updates, the best course of action is to throw away the old router and buy a new one, which is what several of my less computer-savvy friends did.
[...]
Use Express-Checkout link below to read the full article (PDF).
comments powered by

Disqus
Visit Our Shop
Direct Download
Read full article as PDF: