Kraft helps small companies keep track of invoices and other docs
Essential Craft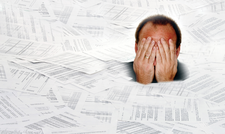 If you're running a small company, and you can't seem to keep up on invoices, orders, and other business documents, time to have a look at Kraft.
After a few years of silence, 2018 has seen several releases of Kraft [1], an application for the Linux desktop that was designed to help small businesses create quotes, invoices, and other business documents. Kraft is a free, GPL-licensed application that runs on Linux and is built with Qt – thus, it works best on KDE desktop systems. And, as stated on the project's welcome page: You don't need a cloud. Kraft lets you keep control of your data and the data of your customers.
Kraft is highly customizable. It supports two database options, and many of its settings are easily configured through a settings dialog or config file. By predefining hourly rates, units, and wages, and by building a logical structure of the item templates, you can greatly reduce the non-billable hours you spend tending to accounting details. Output appears as a high-quality PDF that you can print on company stationery (paper) or send directly to the customer.
The Kraft project was initiated by the ownCloud developer and former SUSE manager Klaas Freitag in 2007. Since then, Kraft has seen lots of releases and updates. The developers took a long pause starting in 2015, and active work resumed again in 2018. The name Kraft is a pun on "craft" and the German word kraft, which means "physical strength" – hence the logo (Figure 1).
[...]
Use Express-Checkout link below to read the full article (PDF).
comments powered by

Disqus
Visit Our Shop
Direct Download
Read full article as PDF: