Knoppix 8.6 Released
Aug 20, 2019
The latest version of the classic Live Linux comes with KDE Plasma 5.
Klaus Knopper has announced the release of the latest version of the Knoppix Live GNU/Linux distribution. Knoppix is a classic Live Linux that is often used to repair and restart downed Linux and Windows systems.
Version 8.6 of Knoppix is based on Debian/stable (buster), with some packages from Debian/testing and unstable (sid) for newer graphics drivers or desktop software packages. Knoppix uses Linux kernel 5.2.5 and Xorg 7.7 (core 1.20.4) for supporting current computer hardware.
Knoppix is suitable for both new and old hardware. "Both 32-bit and 64-bit kernels are included for supporting both old and new computers; the 64-bit version also supports systems with more than 4GB of RAM and chroot to 64-bit installations for system rescue tasks. The bootloader will start the 64-bit kernel automatically if a 64-bit-capable CPU is detected," according to the release notes.
The latest Knoppix comes with a boatload of packages pre-installed, including the GNOME 3 and KDE Plasma 5 desktop environments and the Wine 4.0 compatibility tool for supporting Windows applications.
Knoppix 8.6 is available for free download.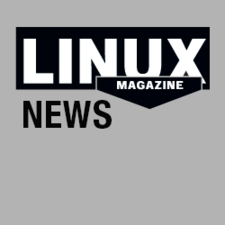 comments powered by

Disqus

Issue 37: Discover LibreOffice – 2019 Edition/Special Editions
Buy this issue as a PDF
Digital Issue: Price $15.99

(incl. VAT)
News
Anyone looking to finally get their hands on an early release of the PinePhone can do so as of November 15.

Microsoft is bringing it's new Chromium-based Edge browser to Linux.

OIN has deployed its legal team to find prior art.

The latest version of Fedora comes with new packages and libraries.

openSUSE enables developers to build their own WSL distributions.

A vulnerability in the sudo package gives sudo users more powers than they deserve.

The Art of PostgreSQL by Dimitri Fontaine is now available.

New distro will provide an upstream test bed for RHEL.

The feature will let developers restrict root access to the kernel.