CeBIT Open Source Project Lounge -- i-doit
i-doit -- ITIL Conformant Project Documentation
By
i-doit is among the 15 projects that will present their work at CeBIT, offering a tool for project documentation conformant to ITIL.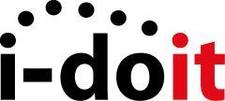 In a nutshell: How would you describe your project in one or two sentences?
The i-doit project is a web-based Open Source solution for Information Technology Infrastructure (ITIL) conformant documentation (Configuration Management Database, CMDB) for IT environments.
When did the project begin?
The project started the beginning of 2004. It has been in steady development ever since.
How many active members does the project have?
The forum now has about 800 active members. Two people are continually involved in the product's development and another four are assigned to special tasks. Two additional system specialists are assigned to care about its functional manifestations.
Why was the project created?
A service project from Synetics GmbH needed an emergency recovery plan for one of its customers. Documentation for it first needed to be secured, which led to i-doit's development.
Why should a CeBIT visitor come to your booth?
So that we can demonstrate to those interested that complex, solution-oriented applications and Open Source are not a contradiction in terms.
Who do you make your software for?
All enterprises with more than about 100 IT workstations.
Where do you see your biggest current challenges?
Time constraints, resources and time-to-market.
If you could hire a full-time project developer now, what problem should he or she be ready to solve?
Most urgently a rework of the GUI (Ajax, Rich Web Application) and an extension of the rules system.
Under which licensing is the software released?
Artistic License. For free software compatible with the Free Software Foundation (FSF) and OpenSource.org with GPLv2.
Project website: www.i-doit.org.
comments powered by

Disqus
Issue 198/2017
Buy this issue as a PDF
Digital Issue: Price $9.99

(incl. VAT)
News
Both projects help organizations build their own containerized systems.

Mark Shuttleworth has resumed the position of CEO of Canonical.

Microsoft's open source code hosting platform CodePlex will come to an end after a more than 10-year stint.

Comes with Gnome 3.24

The bug was introduced back in 2009 and has been lurking around all this time.

The new release deprecates the sshd_config UsePrivilegeSeparation option.

Lives on as a community project

Five new systems join Dell XPS 13 Developer Edition that come with Ubuntu pre-installed.

The Skype Linux client now has almost the same capabilities that it enjoys on other platforms.

At CeBIT 2017, OpenStack Day will offer a wide range of lectures and discussions.
Tag Cloud