Mandatory Access Control (MAC) with SELinux
No Access!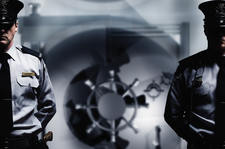 SELinux provides a safer system through the powerful concept of mandatory access controls.
Linux is an extremely safe operating system, but legacy access privileges provide no protection against misconfiguration or badly programmed software. If a program runs haywire because the administrator has forgotten to install the latest patch, or if a user escalates privileges due to an incorrect setting, the native safety of the system is no protection. SELinux mitigates the potential danger by adding an extra level of access control called the Mandatory Access Control (MAC) level.
About seven years ago, the National Security Agency (NSA) [1] launched the first version of SELinux. Intended as an extension for kernel 2.4 at the time, the kernel patches have since found their way into the official 2.6 kernel. For many distributions, SELinux is part of the standard configuration. The examples introduced in this article are based on the Red Hat community distribution Fedora Core 8, although they are generically valid on any other platform that supports SELinux. The important thing is that the required kernel support (CONFIG_SECURITY_SELINUX) and the libselinux, policycoreutils, and selinux-policy-targeted packages are installed. SELinux also requires a few standard packages (SysV-Init, pam, util-linux, coreutils, and others).
The legacy Linux security system is based on Discretionary Access Controls (DACs). This means that the owner of a file has absolute control over the object they have created. If a user inadvertently grants global write access to the file, a separate process that validates this step does not exist.
[...]
comments powered by

Disqus