Configuring the Tor network with TorK
Without a Trace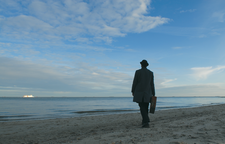 If you're worried about eavesdroppers, connect to the Tor network with KDE's handy TorK configuration tool.
The Internet is a very public place, and, whatever you use it for, you can expect that someone has an interest in watching your movements. Government agents and corporate competitors can easily monitor Internet activities.
More to the point for most users, vendors can tune in to your buying habits to scientifically determine how to sell you things. Some e-commerce sites might even vary the price of merchandise based on the region, Internet address, or past behavior of the shopper.
Tor Anonymity Network
Privacy advocates have developed several systems for users to operate anonymously on the web. One of the most popular options is the Tor anonymity network.
[...]
comments powered by

Disqus