Deploying Debian systems with FAI
Swirl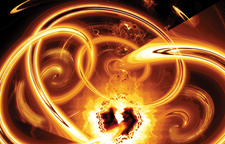 FAI helps you automate the process of installing and configuring new Debian systems.
The Fully Automatic Installation (FAI) framework developed at the University of Cologne, Germany, relieves the headache of mass installing Debian systems. FAI offers several customization features and allows you to set up virtual systems. The new 3.2.9 [1] version supports Debian Lenny and includes a new partioning tool.
How It Works
FAI manages the installation process by automating the steps executed by the Debian installer. As shown in Figure 1, an FAI server system runs the FAI daemon and also hosts the services necessary to support network-based installation, including NFS, TFTP, and DHCP. In the most basic scenario, a client with a preboot execution environment (PXE)-based network adapter remote boots, gets an IP address from the DHCP server, then obtains the necessary files through TFTP to launch the remote installation.
[...]
comments powered by

Disqus