Replicating WINS servers on Linux with Samba4Wins
Winning Edge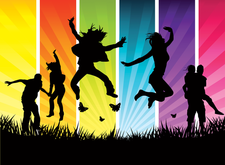 Samba4Wins lets you set up a WINS server for NetBIOS name resolution in Linux.
Although in recent years Microsoft has attempted to place more emphasis on DNS, the reality is, if you work on a network with Windows systems, it is almost impossible to escape the NetBIOS protocol system.
NetBIOS helps clients locate resources and find login servers. To do this, it normally broadcasts to UDP port 137. Besides flooding the network with broadcast traffic, this approach doesn't work on routed networks. Routers do not forward broadcasts, so the request stays in the network segment where it started.
The Windows implementation of the NetBIOS name server, WINS (Windows Internet Name Service), resolved the issue by dynamically maintaining a database of NetBIOS names. Clients don't need to broadcast to reserve and resolve names; instead, they send UDP packets to the WINS server (Figure 1). In all versions of Windows, the administrator needs to set the WINS server IP address in the advanced section of the Wins tab below the TCP/IP protocol property settings. Administrators with Samba define the WINS server address by setting the wins server = IP address parameter in the [global] section of smb.conf. Routers will forward targeted UDP packets to the WINS server, and the presence of it reduces broadcast traffic.
[...]
comments powered by

Disqus